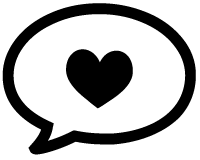 Hype Machine and Sonos are teaming up to empower the world with the best home listening experience.
What is Hype Machine? It's a music discovery tool that tracks a thoughtfully assembled list of the world's best music blogs. Every day thousands of people write about the music they love, and it all ends up on the Hype Machine, the #1 Global aggregator of music/mp3 blogs. Hype Machine makes it easy to see which songs are trending and then be able to easily listen to them.
How will this partnership with Sonos work? Sonos users will be able to access their Hype Machine account and play on their Sonos system My Favorites, Popular Tracks and Latest Tracks.  An account is free to setup so if you are not already a Hype Machine member you can quickly become one.
Hype machine is now live in Sonos Labs and it can be found under the "more music" tag in the music section of your Sonos controller.  Fire it up today to experience the world's best music discovery blog through the world's best wireless HiFi system.